Breez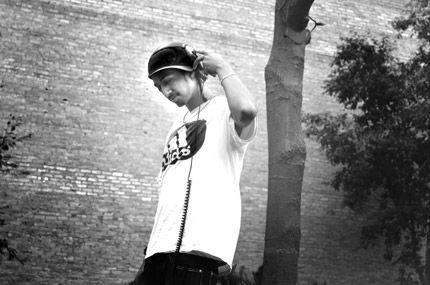 B r e e z
Music Producer / Chief Engineer / C.E.O. @ 4ProAudio
Born into a musical family, I was placed to a piano at the tender age of four years.  My earliest musical study was crafted with the knowledge my mother had as a music teacher.  As I was perched behind the jet-black Young Chang upright in the living room, I began to learn the basics of scales, arpeggios, theory, and rhythm.  Progression was quick and encouraged.  The next step was to showcase skills learned with a public performance  …This opportunity would be presented by the time I was 6 years old.  The first time ever composing a song/ piece/ or concept was at that very recital.  The piece was called "JAWS",  I remember it to this day! It was simplistic in nature … and at That moment, That very moment… the light of my creative spirit was turned ON.  I knew right then… I could do this… as a hobby… even maybe more…
Continuing to study and learn the Keys,  It was now time for musical competition along side a jury of my peers.  So when a piano rally sponsored by GGFMTA arrived at a local University, so did I.  It was bracketed by age group, and was an all around great experience for a young musician who received high marks, and quality comments from the judges.  This would lead to more production and progression.  Throughout this time, a young Breez would begin to Experiment with vocal study @ the local high school.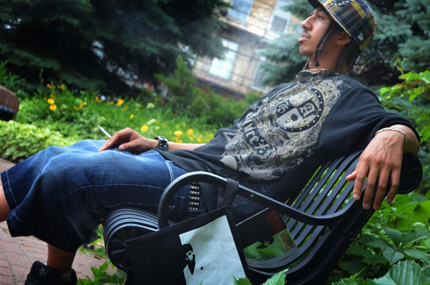 Now There was a choice to make.  It is one that would have an affect on the rest of my natural life, and very much guided the adventure that was about become reality …Music  ~  So,, what instrument do I choose?  Which instrument to pick..?…  Thinking about who I am as a person, and what would vibe with my character, Accent my expressions  …The Saxophone? The Trumpet ? …hmm. Nah.  How about the Violin? The Guitar?  ..Nah nah nah … wait a minute, What Is That? Yo! What Are Those!?  …..here we go …Yes. .. The Drums .  The Drum Kit was Going to become my new best friend ,, if I had anything to say about it ~
Cool thing was..  there were Upperclassmen that really could rock a drum set ~    I looked up to those guys! Forreal.  I would go to sports events not to watch the game, but rather patiently waiting to see the varsity band do they're thing. Yes Sir, and it was Amazing.  I made a promise to myself, that one day.. I would represent like That.
So here we go,  It's time to become a leader…  It Is Time to become a force with this music…  I went to every music event that I could get my fingers on.  If it involved someone playing music, I'm There.  I wanted to learn,, My thirst for knowledge at this point – unquenchable – undeniable –  Thinking.., "How do they get those sounds…  how did they get it to sound like that ?"  Where are those sounds coming from, and what's the technique to make it all happen!?  Wow.,  It was a time of Inspiration  ..Many questions  ..Some answers.  I'm a dedicated Hip Hop Head in the crowd!  …Grew up on that beat since I heard that first Kris Kross tape, and now, I had found a New way to put Sound in Motion ~ Time to experiment – – – – –  Soul , G-Funk , R&B , Rap , Metal , Latin , Jazz.,… Beautiful!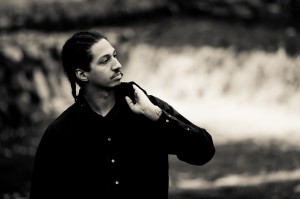 All personal music teachers and professors (for whom I have the utmost respect and admiration for) showed me things musically that would broaden my view of organized noise.  There is so much in the world to See and Hear – – – – –  The first solo I was asked to learn was "Inna Gada Da Vida" by Iron ButterFly  & That was a psychedelic Trip!  . . . Many friends are met along this journey,  And they would put me up on the Newest , Freshest , Hottest , and most Legendary tracks I ever heard ! … from finding out about the Art of Beat-Boxing by watching Rahzel videos in a friends basement,,  to seeing the insane energy that David Silveria, José Pasillas, and Abe Cunningham put into their drum tracks  …to the pure genius guitar playing and songwriting ability of Mr. Mike Einziger w/ Incubus! #Trust The world has some amazing sounds 'Yall !!  Always Stay True to the foundation of what captures your imagination… … Blues , Acapella , Hip Hop , Calypso , Hardcore , Unplugged.
~ This is the Air We Breathe ~
As we listen.  Not Just listen , but really HEARING how a vocalist delivers their lyrical Poetic.  The way a lyricist Vibes within the rhythm is smooth Intellect even
~ Poetry in Motion ~
As a shorty, it was the rap artists who were the Real street reporters  . . . See Television & the Media often fail to speak on the facts that are Really affecting our nations people.  RAP took it to that next level, like,
"You know what .., We See what's going on out here , and We fittin' to tell it like it Is… Raw. Hardcore. Uncensored."
for a youngster out here, learning the ways of the world , I Appreciated the cats who did that , you know,  Artists who laid the foundation for aspiring minds to grow.  Real Talk
The Revolution . Is Here
Like 2pac say, "The Only Thing This
Nation

Fears

?

…

Is

One

Nation

."  Feel that.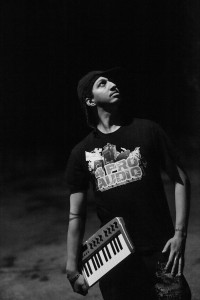 Mid way through high school, my brother Luke Dogg and I were kicked back chillin' in the music room, like we always do about this time … when we looked across the room, and noticed an Electric keyboard…  Just sitting there…  All by itself.  So we took a closer look .  Turns out that the old KORG keyboard  (we must have looked past that thing 1000 times , and never touched a note)  had always had the ability to record and sequence notes & samples. Nice!  ..and that's all it took to begin making beats on a computer-based system.  It's been On ever since that day. Can't stop, Won't stop *eh ehh *eh ehh.  Too much love ~ ~ We In Here ~ ~
The College years brought about the ability to progress beyond my wildest dreams.  Music became more than a passion at this point … It became a way of Life.  "Live , Eat , & Breath music … In and Throughout Everything you do"  became the Motto.  I met so many Dedicated and Passionate people.  It was unbelievable!  A True Renaissance period in the development of Tunez.  Opportunities for live performances were around Every corner in the City … Experiencing the culture of what you love is really the Only way to find understanding in what you truly want out of Life …Let it consume you …Envelope yourself within it.  Surround yourself with talented people!!  Greatness breeds Greatness, as the World Turns  – – – – –
If You Have A Passion …Don't Keep It A Secret! Get Out In The World And Make It Happen!! The only person who can stop you IS you . . ______________________________                              – open the Gate –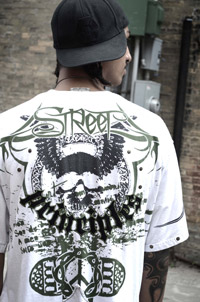 Artist / / Producer / / Musician Creative Thinker
Every day is a new opportunity to infuse the World with good music
I do that by Connecting with You , by connecting with like-minded Spirits.
Together, there's no stopping what We can accomplish.
As a community, we can bring about the change that's needed to be , It's been needed for some time now you see  ~ Music Is Freedom
MUSIC . IS . FREEDOM
The Ancients used it in storytelling  #Universal  #Language
Music Is …   Poetry In Motion Music Is …   4Ever In Our Souls
Be The Voice Of The Voiceless,
~Breez